Official Home Of Rike On Sax
Creating The Perfect "Saxy" Atmosphere
Rike performs as a seasoned freelance musician, playing the saxophone. With the special ambiance saxophone music can add to any social event or venue, she strives to create a special atmosphere and sophisticated image as a female saxophonist. So If you're organizing a banquet, wedding or golf day and you need classy professional entertainment for your guests, or you are considering various wedding or corporate entertainment ideas, well look no further than Rike Coetzer live solo saxophonist. When you hire live music for your function, don't settle for second best, Rike played the Centurion Lake Hotel as resident musician and did some freelance work with various pop bands; Avalanche, Scandal, Worx, Big Bands; Bonsai Big Band, SAAF Big Band, and saxophone quartets. Her repertoire ranges from classical to pop and jazz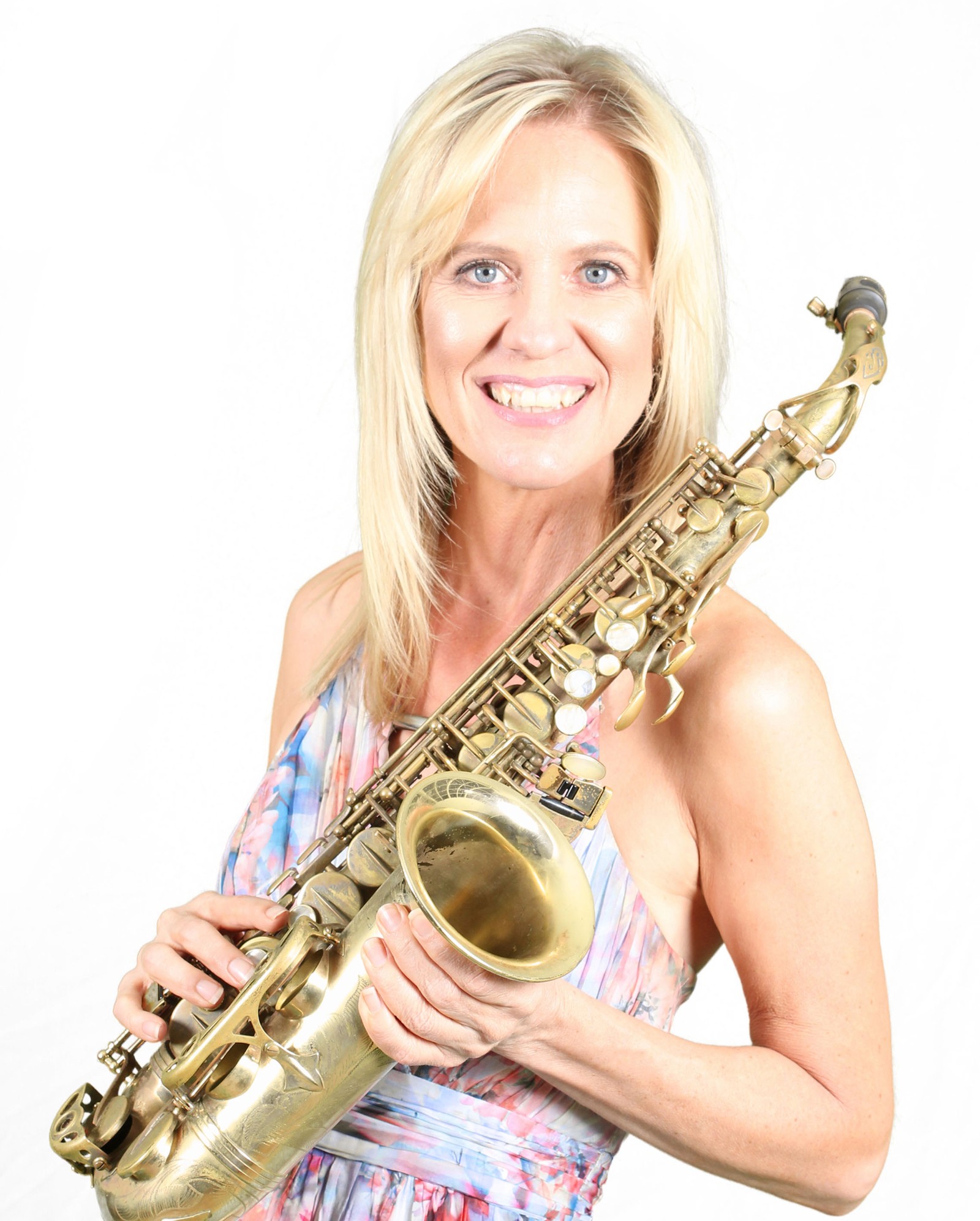 Rike Coetzer
Professional Saxophone Music At Your Event
Rike regularly performed with Afrikaans singer Mathys Roets at music festivals Aardklop, KKNK and Grahamstown and recorded the live album Hy's ons man with songs of Leonard Cohen and Koos du Plessis. She did studio work for Mathys's other albums and for "Drie van die Bestes". She played at the launch of Angolan singer Tony N'Guxi's album Kazeze.
In 2001 she was a semi-finalist for the Crescendo Music Competition for one of her own compositions. In 2002 she joined the Cape Town band Southern Glow and performed at the famous "Jazz Bar" at the Hilton Abu Dhabi in the UAE for two years. She also performed with the band "The Worx" at the Royal Mirage Hotel in Dubai. In 2004 she joined the Barnyard Theater circuit and has toured with shows like Roll over Beethoven, The Piano Boys, Boogie Wonderland, Forever Young, Tonight's the Night, Rock around the Clock and Bloubloed en Biltong.
At your corporate event you want a performer who care about you and your guests and what have what it takes to make you and your guests feel special at your big function or wedding day. If you just wanted some music in the background, you could play a CD. When you want the full experience, you need a quality live musician like a sax player to create the perfect cocktail hour or relaxed banquet background music.
When you are looking for the highest caliber saxophonist for birthday parties and anniversaries in your area, it's important to go with a professional musician like Rike Coetzer. However you will soon discover that they are not all created equal. While there may be some experienced and qualified musicians out there, they don't all have that extra "oomph" that you're looking for in a corporate entertainer or live wedding band with style.
There are several sax players, string quartets and ensembles to choose from, but they are not all created equal. This is when it will be very important for you to research the options. Visit their web sites, if a performer makes an effort with his or her web site they will make an effort at your event as well, view their profiles and research other options to help you choose and I can assure you, you will always come back to Rike Coetzer Saxophonist.
To find out if a musician has the style you want at your product launch or fundraiser the first step is to try to listen to some of their music. Most live musicians will have sound clips of their music on their web sites and some musicians will also send you a CD. After that, you may also want to read the profiles of the musician or saxophone players to see if they sound like the live music that will go down well with you and your needs at your special event.
Finally, you must meet with them it is not wise to meet your entertainment on the day of your event. This is your opportunity to tell them what you are expecting from your live wedding or cocktail party entertainment or band and find out whether or not they will be able to fill this need for you. This should be looked at like a partnership where you both work together to get the results you seek. You should walk away from the experience feeling confident that you have a wedding band or live female saxophonist with the style you want.