Saxobeatz
This Is The Official Home Of Rike On Sax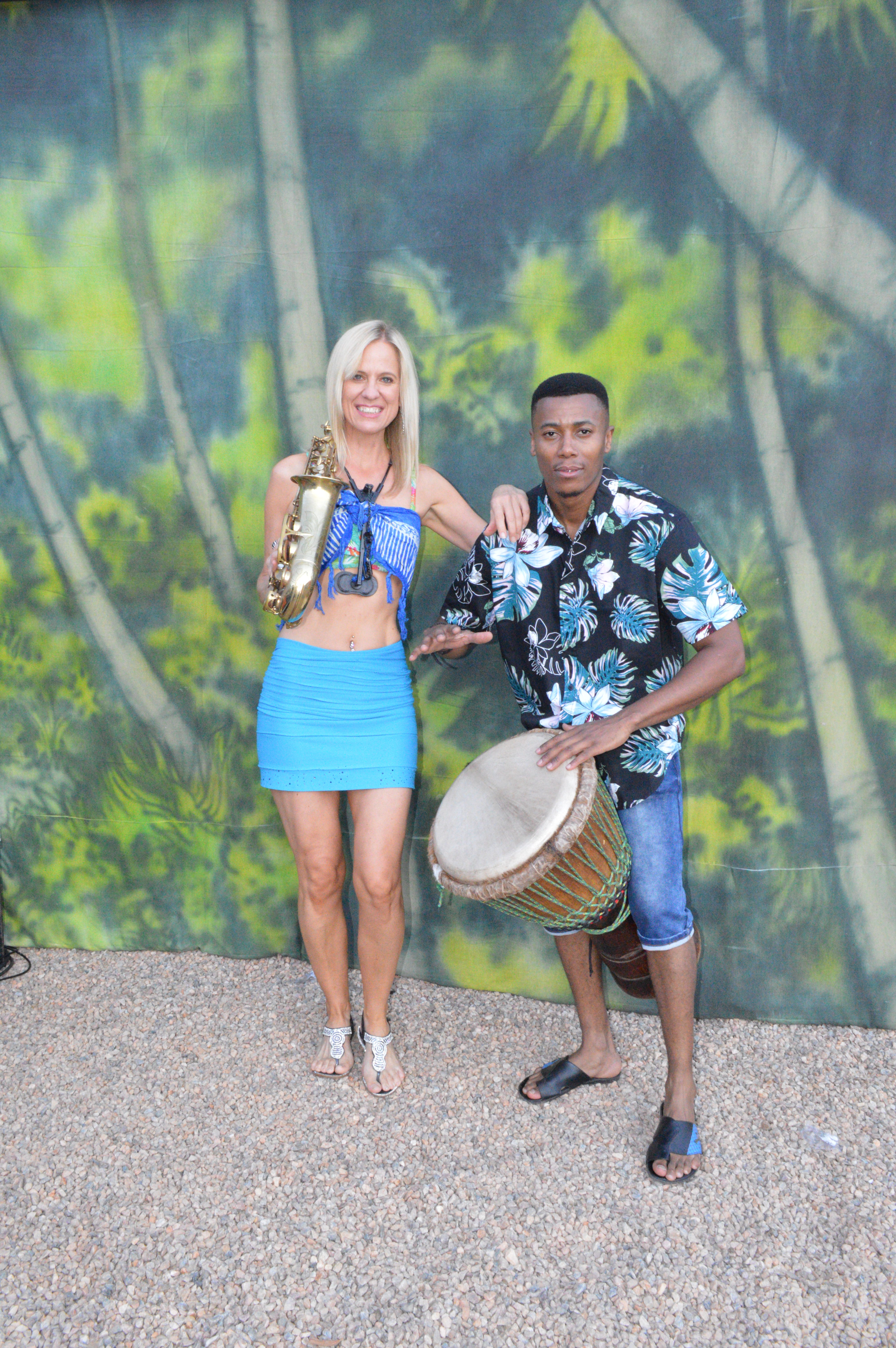 "Saxobeatz"
Rike on Sax and Jimmy on African drums
This dymamic duo with Rike on Sax and Jimmy on African drums, often perform at events to create an exciting atmosphere. African drums, jembe and congas with saxophone leading the melody, accompanied by backing music, create a wonderful new and fresh entertainment combination to wow your guests. Umculo Wabantu – Music for the people, is what they strive for, performing the right kind of music for the audience at the event.
It's a great two piece musical item to set the atmosphere at an arrival set, at themed events such as beach parties, African styled events or in the bush, where the drums compliment the indigenous sounds of the bush. They are an interactive duo that rove around guests to keep them entertained and to enjoy this unique musical experience.
Repertoire ranges from light jazzy and afrojazz, to some up tempo dance numbers such as Jubel (Klinglande), Saxobeat, Deep House numbers and African songs.A very popular trend is to combine house music with a roving saxophonist or drummer, here you have the combination of both musicians in harmony with the DJ style music. Saxo-Beatz is a very flexible duo and can cater for soft background music as well as more up tempo lively music to suit your event.