Ethnix Band
Official Website Of Ethnix Afro-Jazz Band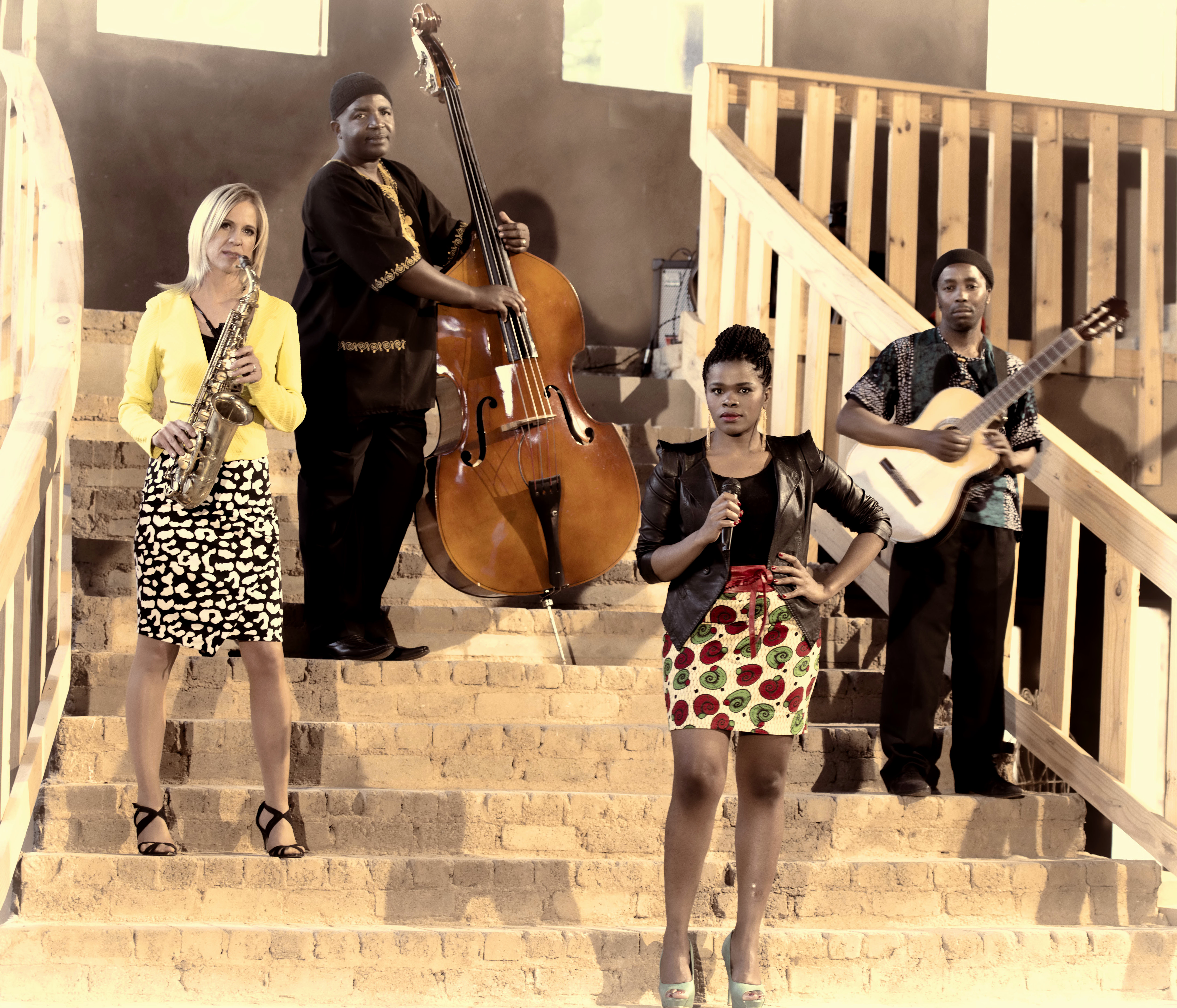 Ethnix Band – Sax, Strings & Vocals
Ambient & African Background Music
Atmosphere, class and style – performing light jazzy, African and contemporary classics and some Afro Jazz, this ensemble provides background music and entertainment for up-market events, dinners, cocktail functions and events where soft, sophisticated ambiance is required. They can then up the tempo if necessary, to get die fingers clicking and feet tapping to some more up tempo numbers. Songs like "Vulindlela" by Brenda Fassie, "Ndihamba Nawe" by Mafikizolo and contemporary hits such as "Treasure" by Bruno Mars are often performed at events.
The background music and entertainment ranges from soft, jazzy music such as "Summertime", "Misty" and "What a wonderful World" to African favourites such as Lirá's "Feel Good", "Meadowlands", "Pata Pata" "Emlanjeni"and "A cry, A smile, A Dance". Some Kenny G numbers skilfully performed on the saxophone, complimented by rich African vocals. Together with the double bass and guitar, this ensemble has a full acoustic sound which completes any event.
They can perform background numbers as well as pick up the tempo later for more energetic Latin – American, Cuban and swing styles. Up-tempo African and Afro Jazz classics are perfect for entertaining any audience.
The ensemble strives to perform music that suits a diverse cross-cultural audience and accommodates different styles of music. They had the privilege to perform for Mr Cyril Ramaphosa at the Shanduka Black Umbrellas event at the venue Summer Place in Hyde Park.
Ethnix Ensembles Ethnix also performs in different ensembles, such as sax and vocals as a duo, or as an instrumental jazz trio with keyboards, double bass and saxophone. They perform in a similar style as the full quartet, but suit the ensemble to fit the needs of the event. They are flexible to accommodate the need of the specific requirements.